The digital cookbook
for everyone
A place to store your recipes, saved to the cloud and available everywhere. For free, with no ads.
Unleash your creativity
With Recipea, you can experience your creations like never before. Recipes are presented in a clean layout, with no unwanted adverts or popups. Focus on what matters: food.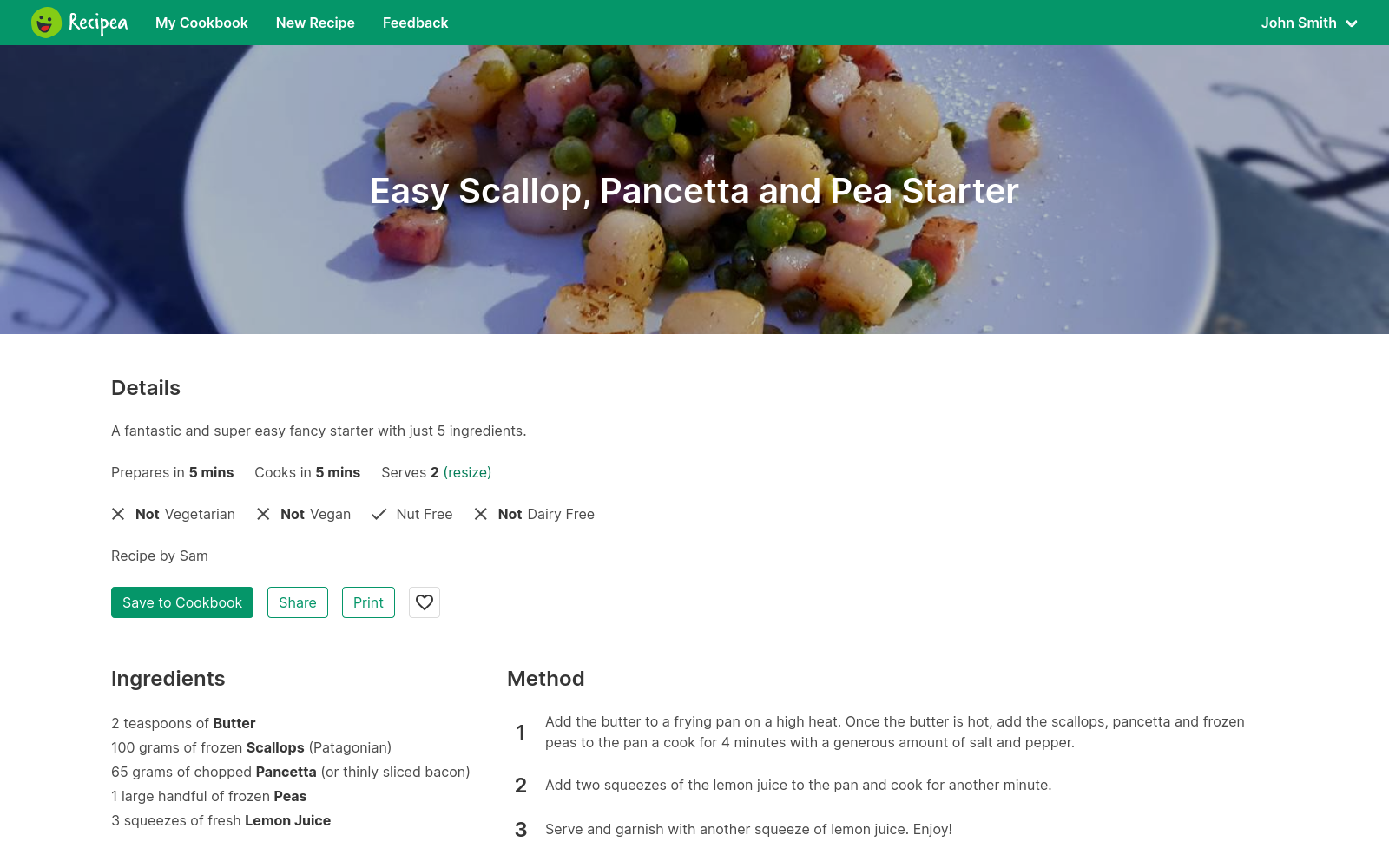 Straightforward but powerful
Recipes are just as easy to edit as they are to view. Spend only a few minutes uploading your favourite creation and wave goodbye to handwritten notes. It's simple and just works.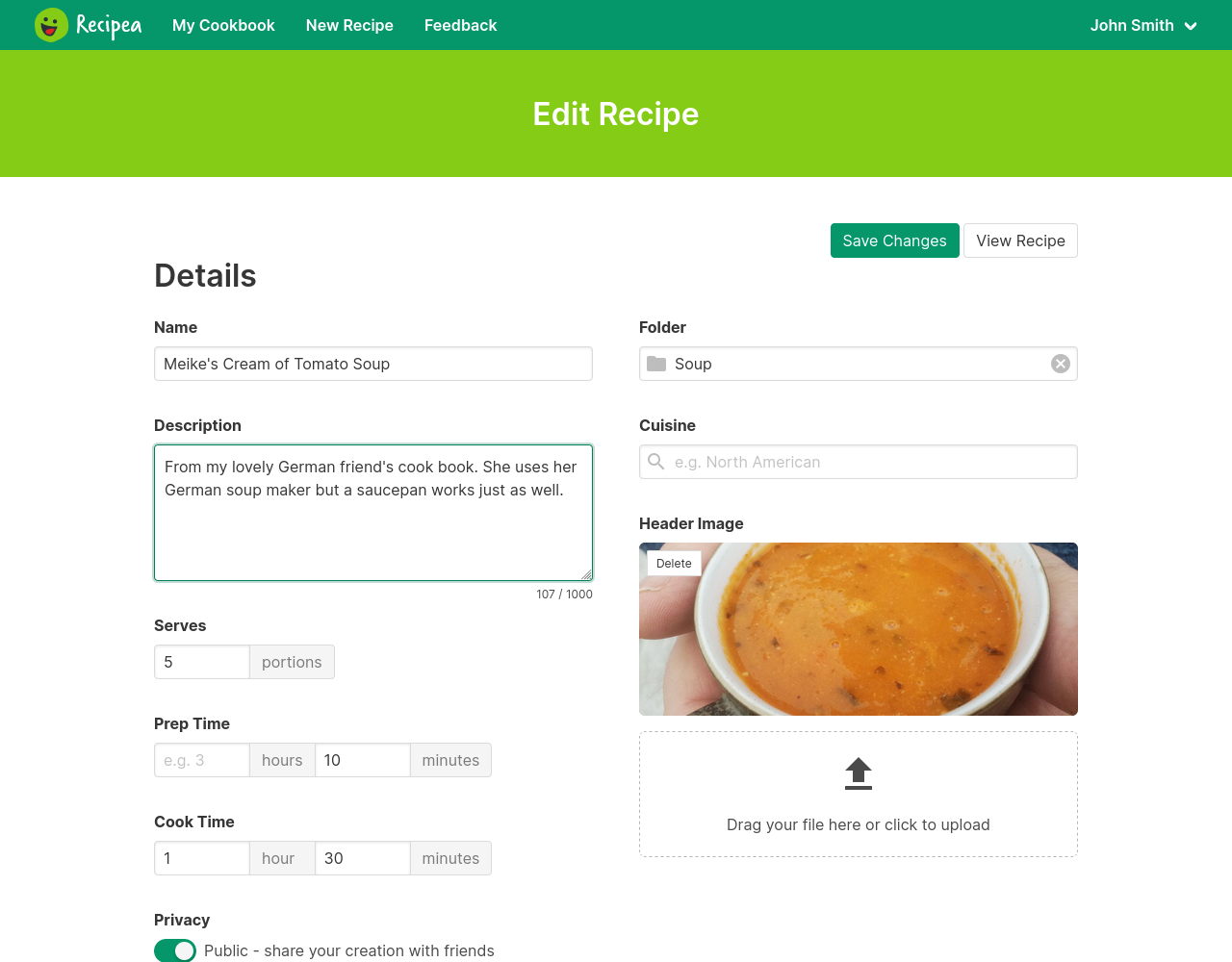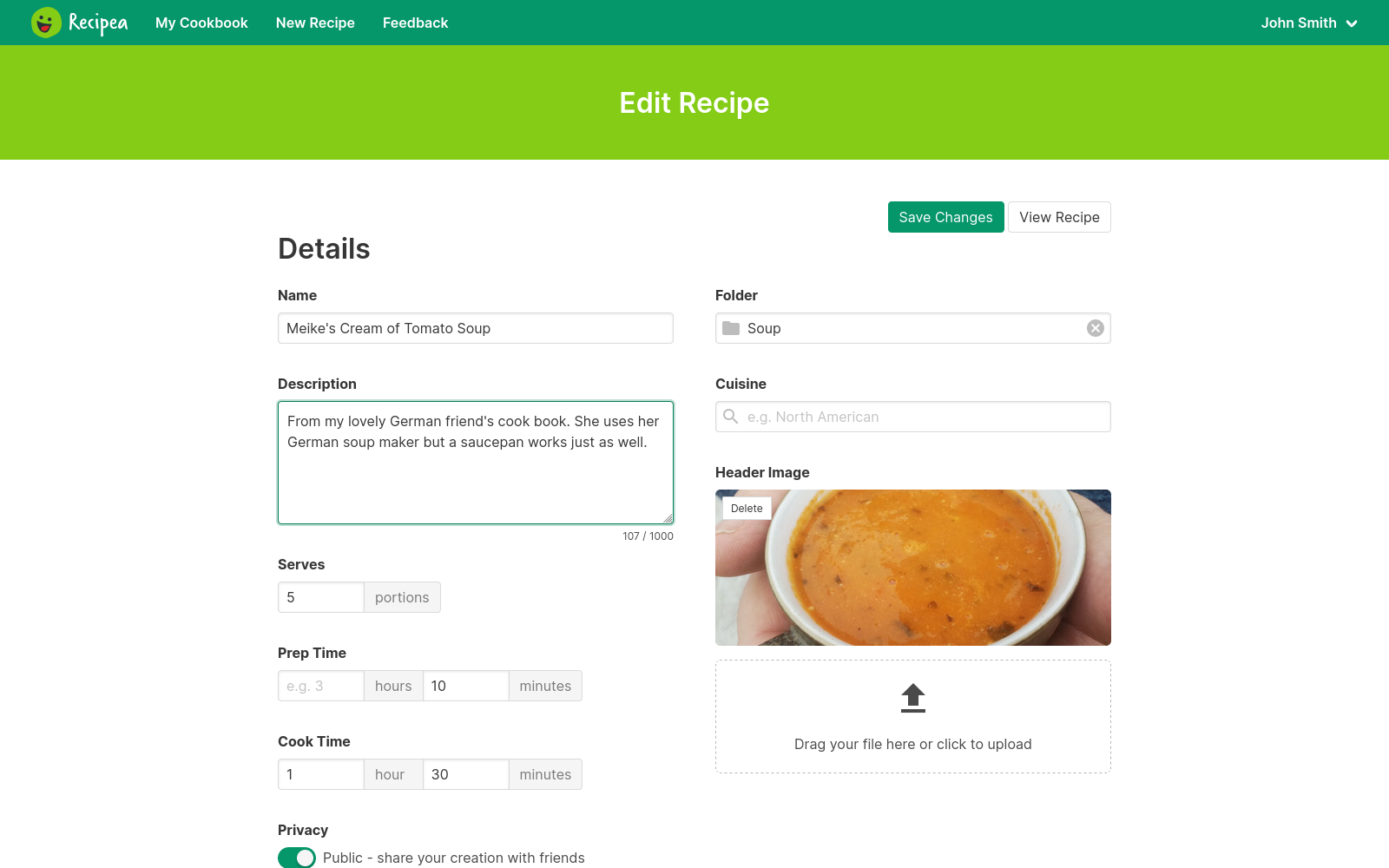 Level up your cookbook
View all of your recipes at a glance, and save others' content to build your personal food emporium. Clever searching and useful filters let you find what you're looking for in a flash.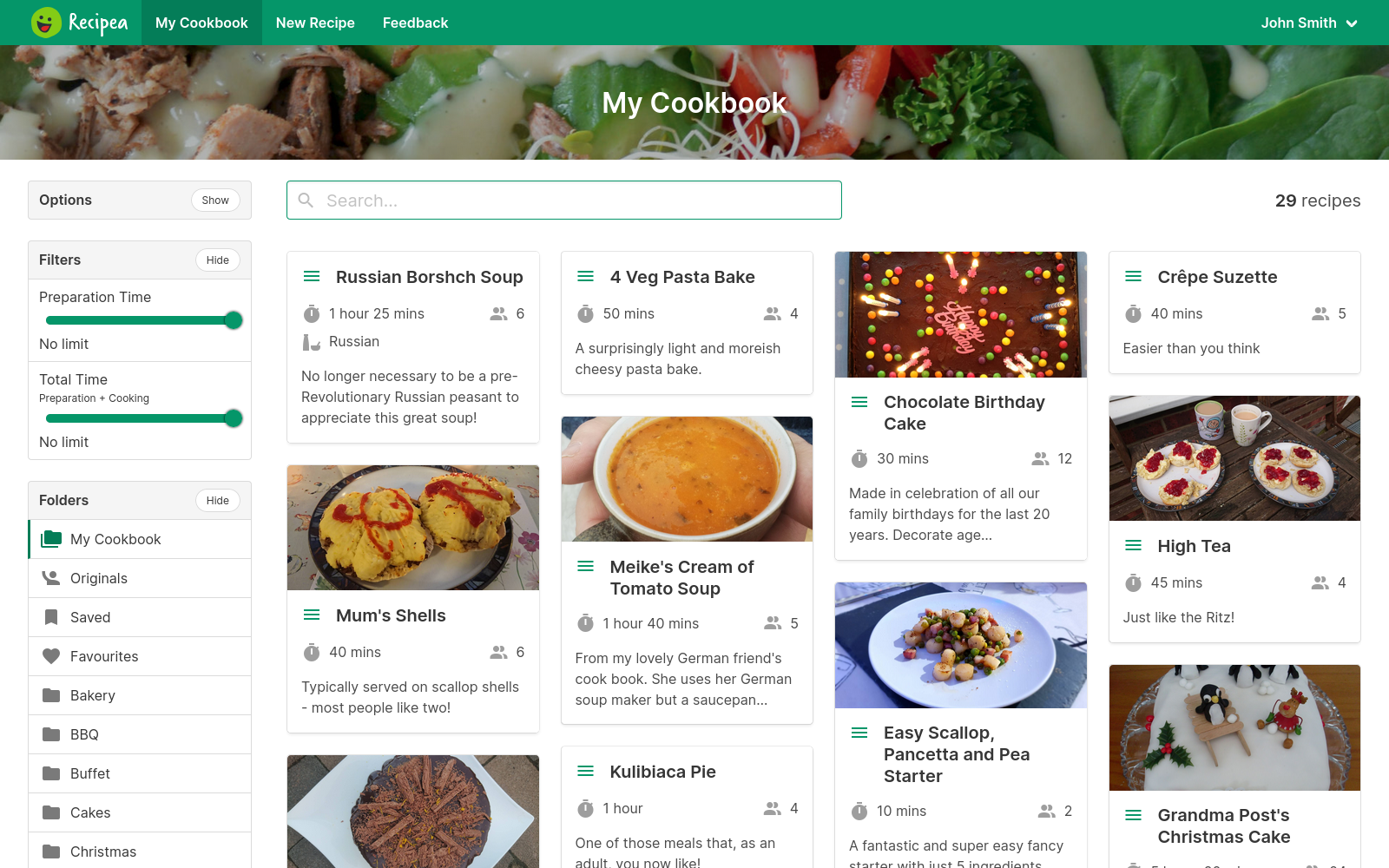 All the features you would expect
Plus a level of detail you wouldn't
Unlimited Recipes
Some competing platforms limit how many recipes you can upload for free. We don't.
Minimal Aesthetic
Recipe pages just show the content, with no annoying ads covering up half the screen.
Privacy Focused
Fine-grained privacy options put you in control of exactly how much is shared and with whom.
Made With Love
As a free product, our focus is on best serving our users rather than the bottom line.
Ready to get started?
Create your cookbook.